Innovating in the social casino genre
Tapinator is a successful NYC-based game studio that has developed and launched hundreds of well-monetizing titles at scale. When Tapinator needed to act quickly for key opportunities, the team turned to Braavo.
---
The story
Leading the mobile social casino game category
A worldwide leading mobile gaming company within the social casino genre, Tapinator's games are typically inspired by real-world card and casino games. Tapinator takes advantage of working within a mobile and digital-first experience to create significant improvements upon traditional casino games.
Previously, the Tapinator team had built another company and were one of the first developers building apps for Facebook. In 2011, co-founders Ilya Nikolayev and Andrew Merkatz sold the business after seeing their user base pivot from web and Facebook desktop to mobile. They built their first mobile game in 2012 and formally launched Tapinator in 2013.
Since 2013, Tapinator has been developing games on iOS, Google Play and Amazon, and has shipped over 300 titles that have achieved 500+ million downloads. Two of their most notable titles are Video Poker Classic and Solitaire Derby.
---
The Challenge
Increasing UA while preserving capital for product development
The team started out building a large quantity of hyper-casual titles, monetizing primarily via advertising. A few years ago, they shifted their focus to a much smaller number of category-leading, social casino titles which monetize primarily using IAPs. Tapinator's growth strategy has been to continue to spend on social casino titles that have demonstrated strong user economics. The team is very granular with UA and will fire campaigns up and down accordingly based on projected ROAS at the campaign, ad set, and creative level.
Tapinator needed access to a short-term cash infusion to take advantage of a one-time transactional opportunity. In addition, the team needed the ability to scale effective user acquisition strategies during the costly holiday season. During the holidays, increased UA spend is necessary to remain competitive within the Social Casino Gaming category. At the same time, the team needed to preserve adequate capital for continued product development.
Braavo made it easy for us to obtain low friction financing and keep building. Their streamlined process is optimized for mobile game publishers.
---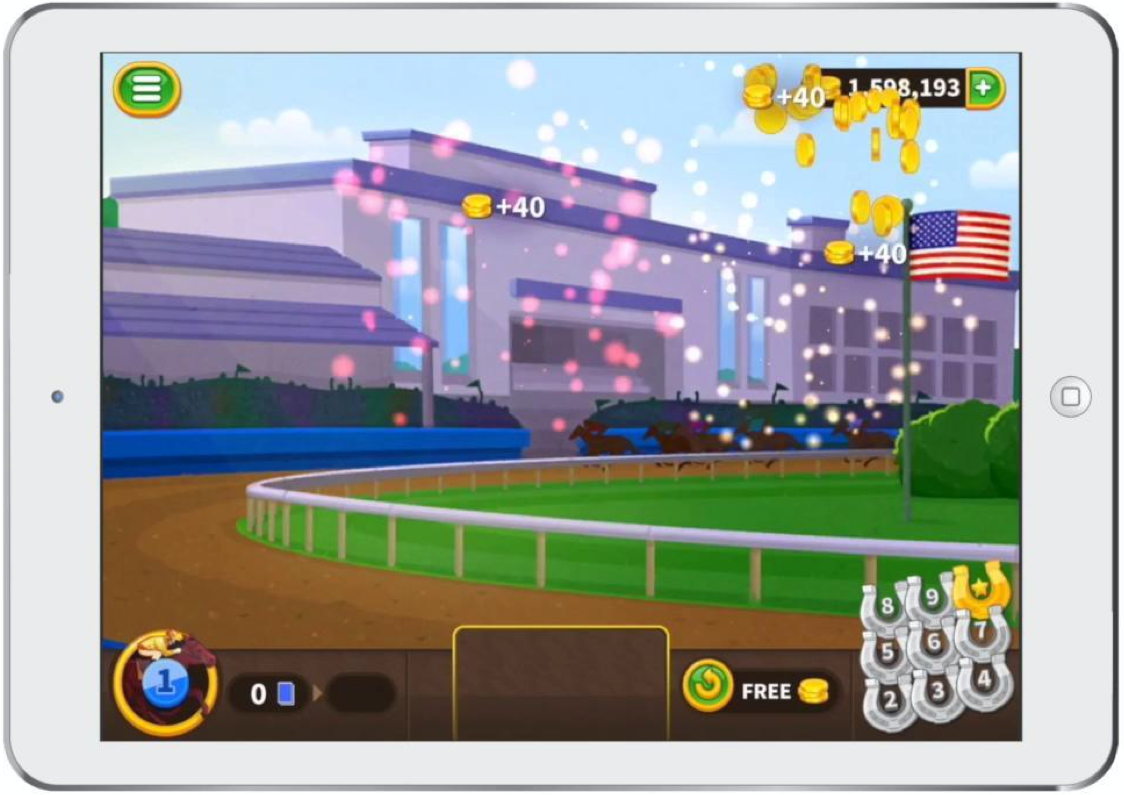 A screenshot of gameplay from Tapinator's Solitaire Derby title.
The Solution
Funding towards UA to free up existing capital
Tapinator received their first infusion of capital through Braavo's Extend program. Recognizing a time-sensitive window for profitable UA investment, they worked quickly with Braavo to get onboarded and funded within a couple days, enabling them to immediately capitalize on the opportunity.
Soon after, they began utilizing additional funds available through Braavo's PayMeNow feature—a standard offering with any Braavo account that provides on-demand access to current receivables. With PayMeNow, they were able to free up additional resources to invest in incremental marketing, gameplay enhancements and new game development.
---
The Result
Doubling-down on success when the moment matters
Extend allowed Tapinator to continue funding Facebook while maintaining payback and ROAS KPIs. Accelerating weekly IAP earnings, via PayMeNow, helped improve cash flow for critical app development initiatives. With the additional bandwidth in resources, Tapinator also published a new game title: SPEED: Heads-Up Solitaire. SPEED was featured by Apple as a "New Game We Love" in 150 countries, including the United States.
Tapinator found it easy and flexible to work with Braavo. Without Braavo, the team may have had to turn to more traditional financing sources. That process would have been extremely inefficient and time consuming, meaning lost opportunity for growth and profits.
Learn how Braavo can help your company supercharge its growth
Schedule a Demo