How Prisma Labs Quadrupled Revenue and Tripled Their User Base
Building on the successful launch of their first app Prisma, Prisma Labs needed a flexible funding partner to help fuel their growth.
App of the Year
Apple App Store & Google Play
Editors Choice
Apple App Store
---
The Company
Professional photo and video editing made easy for all
When the founding team started Prisma Labs back in 2016, their mission was clear — make photo and video editing easy for everyone. Using deep learning algorithms and unique computer vision techniques, they created their first hit app, Prisma. Prisma allows users to create artistic visuals that stand out more than traditional iPhone or Instagram filters.
After a successful launch of Prisma, two years later they released their next app, Lensa. Lensa spoke to the selfie generation, giving users the ability to easily touch up and enhance their portrait photos. It also has the ability to adjust lens distortion and photo backgrounds.
---
The Challenge
Easy & timely access to capital between equity rounds
Prisma Labs found early success, but they knew maintaining a healthy cash position throughout lifecycle ebbs and flows would give them the best competitive advantage. Having both apps generating subscription-based revenue, they needed to constantly build and add value for users to drive retention – but they also wanted to be able to capitalize on opportunities for growth. "Our business is very dynamic and it is important for us to have access to just the right amount of capital on short notice, so we can jump on opportunities to deploy it efficiently," says Co-Founder and CEO, Andrey Usoltsev.
Like many promising startups with strong and ambitious teams, Prisma Labs has relied on equity funding to launch and scale their company. However, Andrey mentions that "this process has significant lead time because of the analysis and due diligence that must be done. Additionally, equity rounds are raised as a lump sum, which provides a baseline of financing for us, but we also need a more flexible, complementary source of funding that allows us to adapt to market conditions for user acquisition and other growth opportunities on a monthly basis."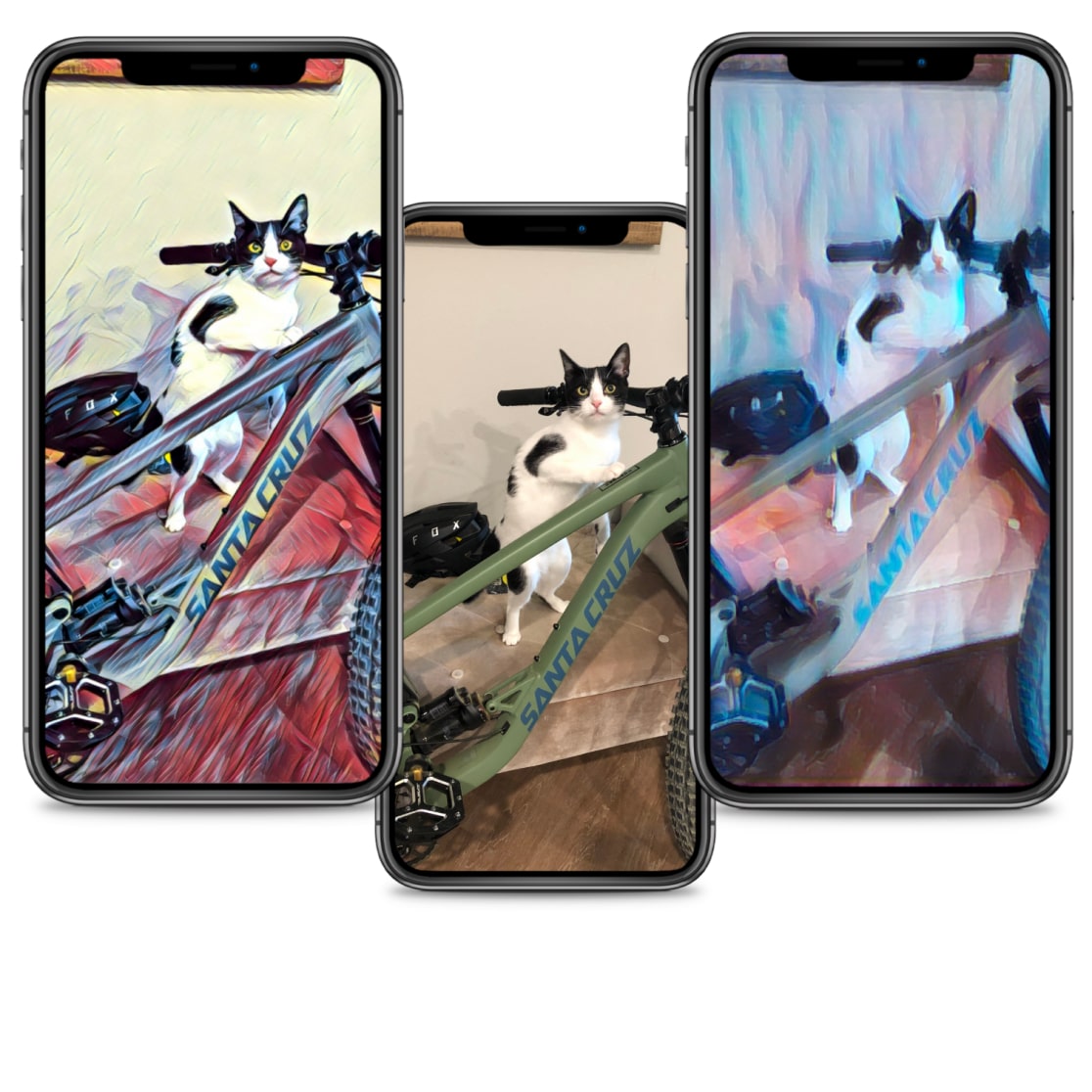 A screenshot from the Prisma app.
---
The Solution
Non-dilutive, flexible funding built for high-growth app businesses
While Prisma Labs did explore traditional banking credit lines and venture debt solutions, the banks didn't have the expertise of dealing with high-growth companies, and venture debt didn't solve their flexible funding issue.
Then they found Braavo — a funding partner with a specific focus on subscription apps – offering a unique and innovative product called Cohort-Based Funding (CBF). CBF checked all the boxes: non-dilutive, flexible, and built for the unique needs of subscription app businesses. With Cohort-Based Funding, Prisma Labs was able to capitalize on their strong retention metrics to gain immediate access to several million dollars of future subscription renewals, providing the capital needed to optimize the company's chance for success in a competitive market.
With Braavo, we can take advantage of opportunities to invest in growth without waiting for our next equity round.
---
The Result
Millions in non-dilutive capital leads to 4x revenue growth, 3x more users
By teaming up with Braavo, Prisma Labs was able to grow their existing app (Prisma) and launch another (Lensa). Braavo served as the perfect complement to their existing capital stack. By leveraging CBF alongside their equity funding, they were able to reinvest subscription earnings into new growth and user acquisition opportunities on a monthly basis without sacrificing long-term investments in their team, retention, and new product development.
Learn how Braavo can help your company supercharge its growth
Schedule a Demo